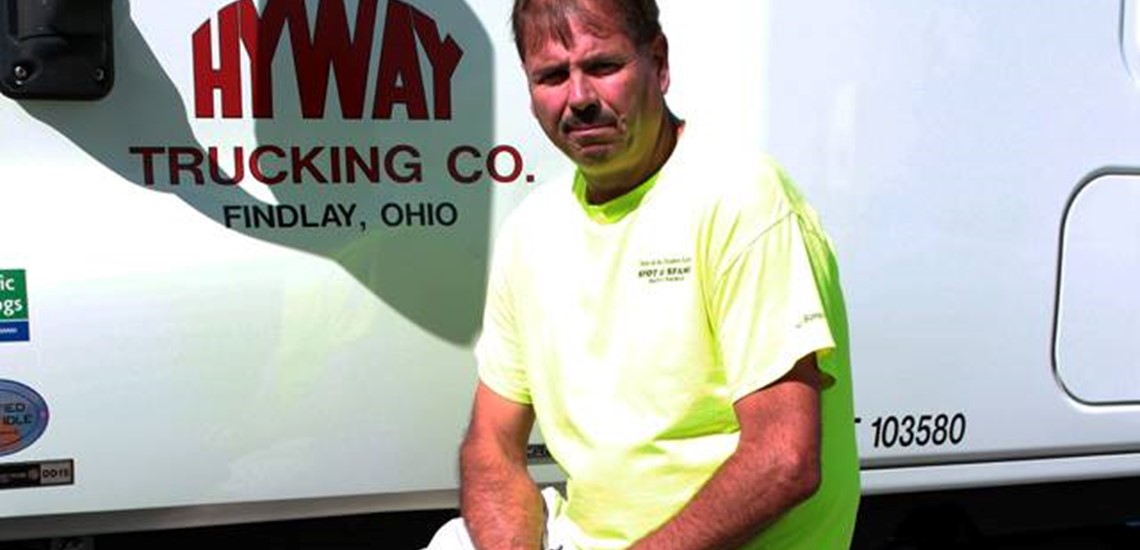 On August 30, 2011, Jim Kivett was pulling a load from Alton, IL to Findlay, OH when he realized he didn't feel right. He pulled over near Greenfield, IN, not realizing he wouldn't drive truck again, for Hyway or anyone else, for over three years. Emergency medical response personnel soon arrived on the scene, and transported Jim to a nearby hospital. Within hours he was diagnosed with a brain tumor which turned out to be Stage IV cancer. He was not expected to live. 

When Jim underwent surgery, the doctors were able to get all of the tumor, but he was still facing a long road of doctor visits and chemo, while also being told that he had a very low percentage chance of survival. But, like the great long-hauler he had been for Hyway, Jim persevered and made his way past each of these "mile-markers," and, ultimately, his doctor would give him a "clean inspection." With no cancer found, he was declared a walking miracle and released back to work.

Hyway was overjoyed to rehire Jim and put him back into a truck in September 2014. Both he and we are thankful to the Lord for restoring his health and bringing him to this point. After a few months of driving, Jim decided that it was best that he pursue a career outside of trucking, but Jim knows that the door is always open for him at Hyway!